Here Is What People Are Saying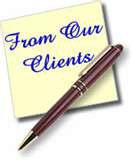 I highly recommend Crampton Inspection Service. John is extremely knowledgeable and very experienced as well as thorough and patient. He not only answered all of our questions clearly but also shared valuable information about home improvement and maintenance. It's obvious that he truly cares about what he does and takes the time needed for quality work and follow-up communication. My husband and I both feel he is trustworthy and exceptionally competent!
- Karen L.
My husband and I were nervous for our inspection on our older home in June of 2021; however, John put all of that worry to ease with a fast turn around time and an extremely detailed report. He also took the time to explain everything to us in greater detail and had time to answer even further questions. We highly recommend Crampton Inspection Service and will use them every time, from here on out!! Thank you again. - Shaelan M.
Crampton Inspection Service provided a clear and thorough account of the condition of the home I bought. Not only was the inspection submitted promptly but the nearly 50 page report had clear explanations and photographs that I found helpful in understanding the condition of my house and even planning some renovation projects. Fast and professional – amazing service. - James L.
John is extremely thorough and knowledgeable. He went over areas of concern and answered any questions I had. He was communicative through the process and delivered our report in a timely manner. He provides an excellent customer service experience and we will use him again if we ever have another purchase. - Jeannette D.