Inspection / Report Overview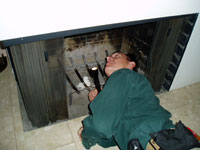 What Happens During the Inspection?
John Crampton will spend several hours (depending upon the size and age of property) thoroughly evaluating all aspects of the property you are purchasing, from the roof to the foundation and all areas in between.
He will not only inspect the house you're buying, but he will share with you what needs to be maintained and why. You'll get a real education about your new home.
John always explains things clearly, in terms you can understand, and encourages clients to ask questions.
We Want You!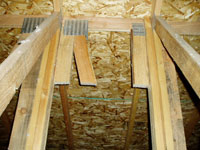 We encourage our clients to be present at the inspection so we can discuss items of concern. You will also have the opportunity to walk through your prospective home, ask questions and learn about the systems of the home. If you cannot attend the inspection, John is always happy to review the report with you over the phone. We hope that you are so happy with our service that you will not hesitate to refer us to your friends and family!
About Our Reports
We take our inspection reports seriously. Every inspection is a complete and thorough analysis of all the major systems and components in the home. The report includes a clear description of what we've found with any problem areas noted, so you can easily identify them. We also provide free telephone consultation for as long as you own your home. A home cannot fail an inspection. A professional home inspection gives you an independent, unbiased view of any issues so that you will have all the facts you need to make a sound, informed decision.
Our reports are computer-generated and narrative, include numerous color photos, summary page(s), and are customized to your home. The report findings with photos will be emailed as a PDF file.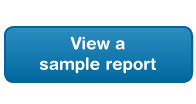 How long does it take?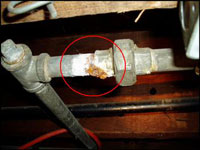 Depending on the size and condition of the home, a thorough home inspection will take an average of three hours. Ideally, you will accompany your inspector during the consultation so that you will have visual reinforcement of your report.
We don't rush. We never do more than two home inspections per day. This allows us time to do a thorough inspection of your new home.
For an idea of what a home inspection includes (and excludes),
please see the CREIA (California Real Estate Inspection
Association) Standards of Practice here:

https://www.creia.org/creia-standards-of-practice
We Want Customers For Life!
Because we want you as a client for life, we are delighted to answer any questions that you might have about your home anytime in the future. At Crampton Inspection Service, we pride ourselves on being Your Personal Building Consultant for Life!